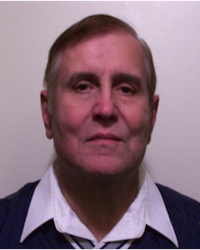 Lean Enterprise/Six Sigma/Organizational Excellence Sensei
25 years experience in Senior Level Industrial and Manufacturing Engineering; Operations; Quality; HR; Safety; New Product Launches, and Organizational Performance Turnarounds.
Extensive Lean Manufacturing and Six Sigma implementation in "real world" environments and applications.
25 years as an Organizational Change Agent Leader.
Organizational Architect and Consultant
Military:
24 years US Air Force and Army

Manufacturing/Operations:
Wood Products
Electronics
Printing
Metal
Aluminum
Automotive
Tier 1 Supplier
Contract Manufacturing
Plastics

Certified over 1000 individuals in Lean and Leadership:
Establish several professional peer networks:
Training
Coaching
Implementing in Lean Enterprise
Six Sigma
Change Leadership
Turnaround Performance
Averaged over $4,000,000 annual savings through kaizen/projects from 2006-2012.
Successfully lead innovation and break-through process projects projects that resulted in improved efficiency; technology enhancements, and over $100,000,000 in cost savings.
Successfully lead organizational performance improvement initiatives.
+ 45 Organizational Assessments
+ 1000 Lean Masters and Lean Specialists certified World-Wide
Successfully lead +500 kaizen and team events in a diverse range of industries.